BSTs or Baby Super Tuscans, represent an innovative project in the environment of Tuscan viticulture: international grape varieties meet the native ones for a blend of harmonies from the Tuscan territory.
The selection includes, to date, four wines refined exclusively in steel and perfect for aperitifs or to combine with finger food, thanks to the intense fruity hints and the marked freshness. Three red wines and a white wine that enclose the Tuscan tradition interpreting it in an innovative way.
A selection of "smart" wines, in which the pairs of international grape varieties harmonise and enhance the contrasts.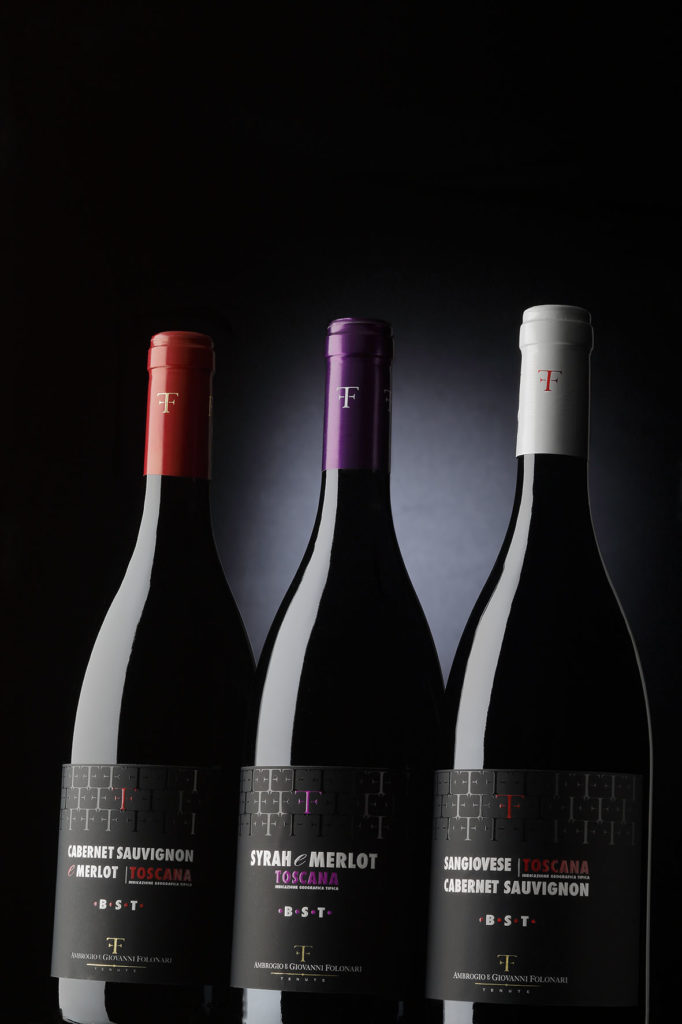 Baby Super Tuscans: the complete selection
The Baby Super Tuscan selection starts from the two classic versions, a traditional and balanced blend of Sangiovese and Cabernet Sauvignon, to satisfy traditional palates, and a Cabernet Sauvignon and Merlot blend in which the senses are stimulated with more intrusive harmonies to arrive at a further evolution of fruity hints through a blend of Syrah and Merlot.
In addition, a pure Sauvignon that expresses all its shininess and sensory luminosity through a fresh and easy drinking wine on every occasion.