Tenuta Campo al Mare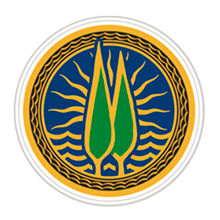 The Tenuta di Campo al Mare estate covers 25 hectares in the town of Castagneto Carducci, within the prestigious Bolgheri DOC designation. Boasting five production units all located in close proximity to the Tyrrhenian Sea, the estate enjoys a favourable climate and clay-loam soils rich in skeletral material.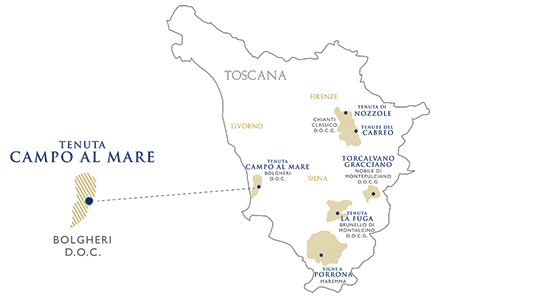 WINES
The Land of Bolgheri
This area has proved to have an incredible vocation for enhancing the Bordeaux wine production combination: Cabernet Sauvignon, Cabernet Franc, Merlot and Petit Verdot are used for the production of Campo al Mare Bolgheri Rosso DOC, Baia al Vento Bolgheri Superiore DOC and Bolgheri Rosato DOC. Located just 2 km from the sea, the Vermentino vineyards cultivated on mainly sandy soils are perfect for the production of Vermentino Bolgheri DOC.