TENUTA LA FUGA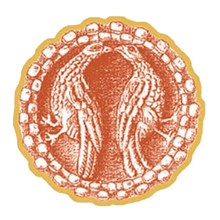 The Tenuta La Fuga estate is located within the historic district of Camigliano, south west of Montalcino.
With 9.8 hectares of vineyards, this is the smallest estate in the family-owned group and enjoys temperatures moderated by the nearby Tyrrhenian Sea. The soils have been formed from land that emerged in the Pliocene era, therefore rich in fossils, and sediments of the now extinct Monte Amiata volcano.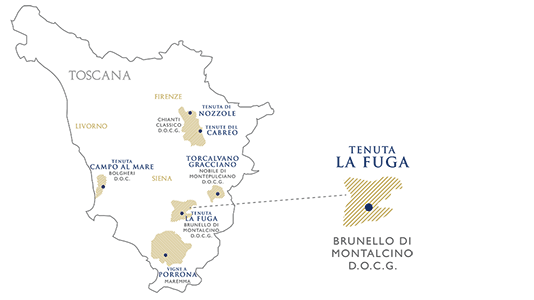 WINES
Brunello di Montalcino
The estate produces La Fuga Brunello di Montalcino DOCG, Le Due Sorelle Brunello di Montalcino Riserva DOCG and La Fuga Rosso di Montalcino DOC, noble versions of Sangiovese Grosso, which are aged in Italian oak barrels.
TENUTA LA FUGA
A luxury villa in the countryside of Montalcino
A heavenly place for wine enthusiasts who love to relax, La Fuga is located in one of the most famous wine production areas of Tuscany: Montalcino in the province of Siena, home to Brunello di Montalcino DOCG.
The villa offers breathtaking views of the Tuscan countryside and includes a kitchen, living room with fireplace, dining room with access to the terrace, two double bedrooms, one single bedroom and a private pool.